LEE MAYOR RESTORATIONS
Servcing and Repair
We service and repair air cooled Porsche 911 and 356, Please ring for advice and competitive prices.
LEE MAYOR RESTORATIONS
Parts & Finishing
Metal finishing
Early Porsche's have some hard to recreate finishes which we can achieve for you.
From media blasting, zinc plating, anodising and powder coating, we can carry out these finishes.
Porsche 911 window frames have an anodised finish, we can restore your frames to look like new or back-date your later frames to silver anodised early style.
Fuchs Wheels
The wheels are an important part of any restoration, to achieve the correct finish they are chemically stripped, polished, anodised then painted.
We can also straighten and weld repair damaged wheels.
A selection of Fuchs wheels are always in stock.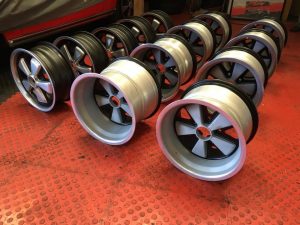 Full/Part Restorations
Full or Part restorations are undertaken.
We can project manage your restoration from start to finish or just be on hand for the difficult parts of the restoration process.
Reconditioning of Parts
We can recondition your Porsche parts for you, no matter if it's a brake calliper or a full suspension overhaul.
Just drop your parts off and we will get them back to you in as new condition, ready for you to re-fit. Replating of metal parts to their original Zinc Gold finish is popular, with fans + housings, gearboxes etc being made to look new with our factory correct, reconditioning process.
Powder coating services are offered at a very competitive rate.
Chemical stripping and media blasting are another specialist service offered. All mechanical aspects of air-cooled Porsches is undertaken.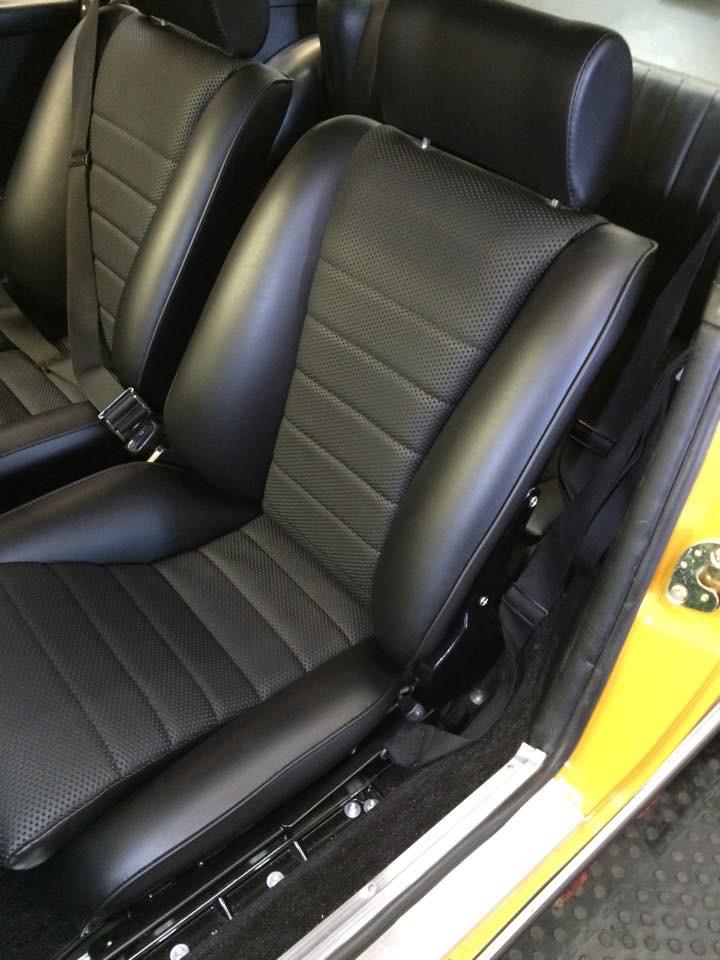 Interiors
One of the things we enjoy is replacing a tired headliner, it really smartens up a tired interior especially when combined with a new carpet set.
Steering wheels can be restored and recovered in leather, dashboards replaced and seats repaired.
LEE MAYOR RESTORATIONS
Transport

about Us
Lee Mayor Restorations & Sales provides a full service for all Porsche enthusiasts.
We hold a stock of excellent cars from projects to complete show cars, and offer the option to also sell your car on a commission basis. If you would like more information, or a friendly chat please do not hesitate to get in touch.